Ender Gallery is an exhibition space and artist residency that exists inside the game Minecraft.
About the residency
Partnering with the MacKenzie Art Gallery and curated by Sarah Friend, Cat Bluemke, and Jonathan Carroll, Ender Gallery is excited to host our first run of programming! We have four residencies planned for 2021, featuring Cat Haines, Simon M. Benedict, Huidi Xiang, and Travess Smalley.
Upcoming Events
Ender Gallery x Amaze : July 24 11:30 am CST (12:30 am EST, 5:30 pm CEST)
Ender Gallery is pleased to join the livestream with friends at A MAZE. / Berlin! The conversation will feature short presentations from the first and third artists-in-residence, Cat Haines, and Huidi Xiang, in dialogue with the Ender Gallery curators, Cat Bluemke, Jonathan Carroll, and Sarah Friend.
Current Exhibition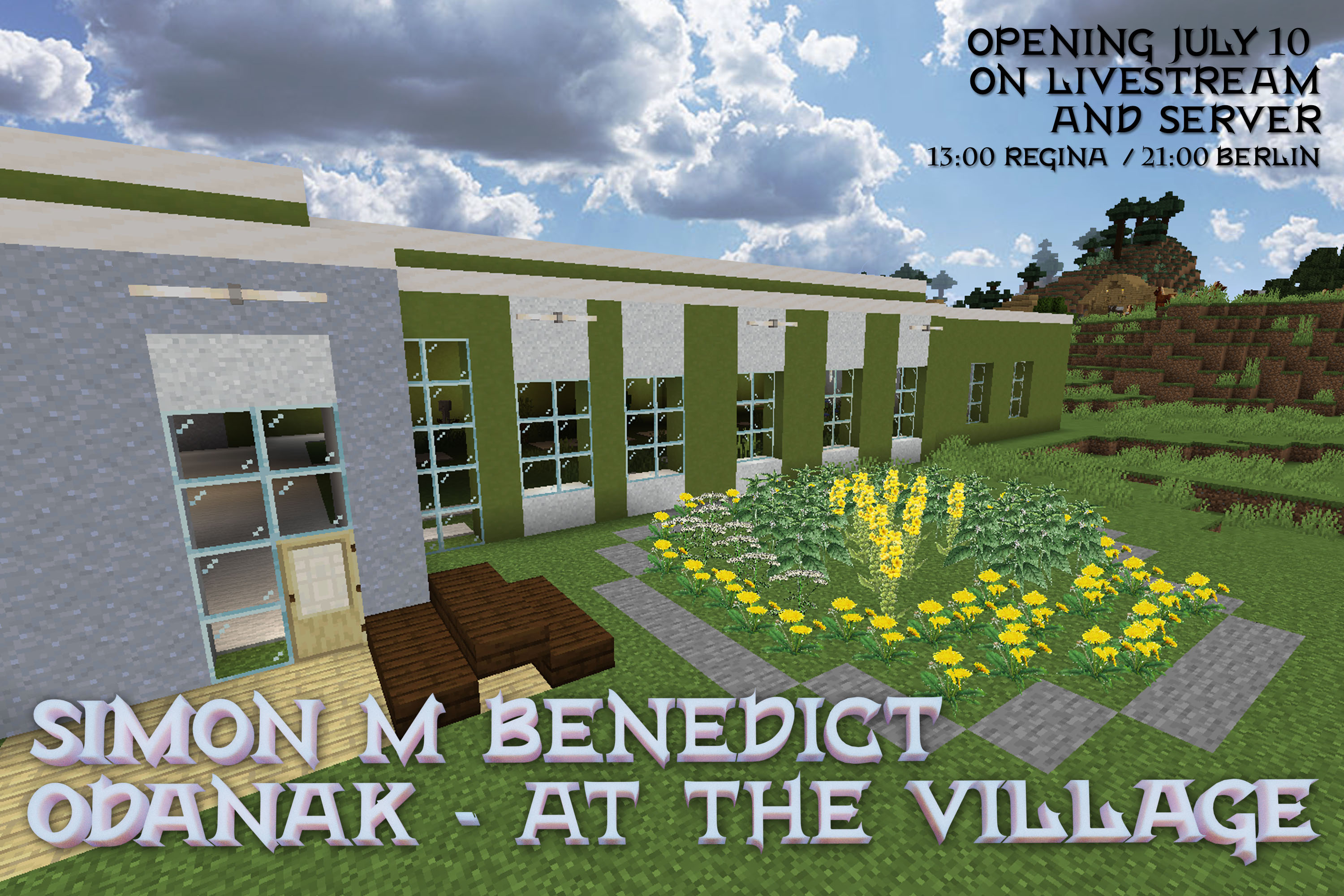 Simon M. Benedict is an artist and translator of Franco-Québécois and Abenaki descent working with video, sound, still images, and text. He combines audiovisual material from various archives to examine how fictional and historical narratives inform and stem from our understanding of unmediated reality.
In recent years, Simon's video work has focused on the depiction of Indigenous people in media made by and intended for non-Indigenous people. After spending much time and energy researching these harmful portrayals, he was relieved and excited to be working on something more positive and potentially healing within the context of Ender Gallery. At the beginning of this residency, he planned to make an installation inspired by his sister Evelyne Benedict's work in their family's ancestral community of Odanak. He initially set out to create a medicinal garden based on a guide Evelyne co-authored with Donna O'Bomsawin entitled "Kinaw8la – She Takes Care of You", an educational booklet on medicinal plants – both native and non-native – currently present on Odanak Abenaki territory. In the wake of recent conversations and news stories regarding the Canadian residential school system, Simon's residency project, titled Odanak – At the Village, also attempts to reckon with the country's ongoing colonial project as it pertains to the Abenaki people. It now includes architectural elements that echo this history, as well as contemporary buildings that serve to educate and heal.
Simon lives and works in what is now known as Toronto, the traditional territory of the Mississaugas of the Credit, the Anishinaabe, the Haudenosaunee, and the Wendat. This residency project has allowed him to reflect on the spirit of the territory's Dish with One Spoon treaty, which is based in the collective care and sharing of land and resources that extends to all people living here today.
Current Resident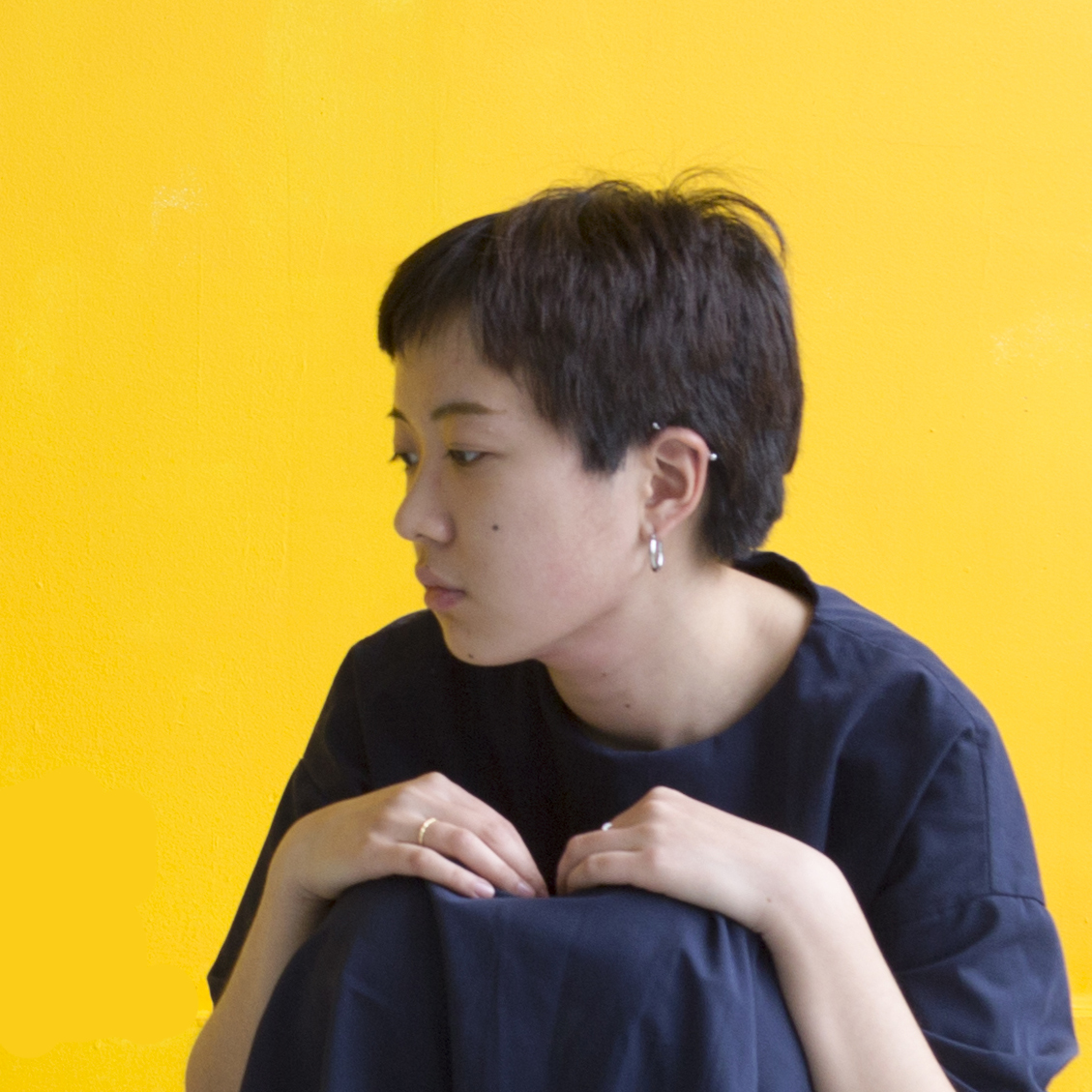 Huidi Xiang (she/her) is an artist, researcher and designer. She was born and raised in Chengdu, China, and is currently based in Pittsburgh, Pennsylvania, USA. She holds an MFA in Art from Carnegie Mellon University (2021) and a BA in Architecture and Studio Art from Rice University (2018).
Primarily working as a sculptor in her art practice, Huidi makes sculptural objects, installations, and systems to examine world-making processes and the coexistence of multiple on- or offline contexts and narratives in late capitalism. With a playful yet forensic artistic language, she reinterprets and complicates existing constructed ideologies. The alternative narratives proposed in her work reveal critical issues and power dynamics hidden behind ideas taken for granted, thus creating subversive allegories for our contemporary life.
During her residency time, Huidi will be recreating her artist studio and living a parallel artist life in Minecraft. Through the process of learning "how to be an artist" in Minecraft, an alternative context for artistic practice in today's world, Huidi intends to explore how we should understand the emerging medium and new contexts we are working with facing the growing intersections between play, labor, emerging outsourced virtual labor structure, and virtual economies in our late capitalism society.
Partners

Friends